Here are some examples of my work.
---
Jump To:  Investments | Gov. Tech | Government | Copywriting | White Paper
Commercials | All Clips
Author:
Tactical Portfolios: Strategies & Tactics for Investing in Hedge Funds & Liquid Alternatives, Wiley  (Amazon Link)
Select Articles:
Wall Street Journal
Fund Investors Are Betting Big on Infrastructure

Now In 401(k)s – Alternative Investments
The Artificial Intelligent Investor: AI Funds Beckon
After A Strong Year For Home Builders, Fund Managers Look For More
The Ins and Outs of 'Unconstrained' Bond Funds
Ultra Short Bonds Beckon As Rates Rise

In A Calm Market, Investors Still Seek Volatility Funds
How Long Will the Emerging-Markets Rally Last?
Multicurrency Funds Gain Traction
Surprising Cry From an Index Firm: 'Go Active'
Better With Age? A European Fund Bets On Seniors
CITs, the Not-Exactly Mutual Funds, Are on Pace to Hit $3 Trillion
How Investors Can Cash In On The M&A Boom
A Fund Bets on 'Womenomics' in Japan
What to Do if Your Robo Adviser Shuts Down
What to Know About 'Nontransparent' ETFs
It May Soon Get Easier to Move Your 401(k) When Switching Jobs
As Emerging Markets Recover, Here's What Investors Need to Know
More Companies Help Employees With Financial Wellness Plans (See also the WSJ Your Money Brief Podcast on this topic)
Robo Advisers Keep Adding On Services
Nikkei Asian Review
Warburg Pincus To Buy China Baby Products Retailer
Barrons:
Big Money Hits Hedge Returns (Commentary)
Middle Market Growth Magazine
Succession Planning: The Thorny Conversation No GP Wants to Have
Distribution in the Age of Amazon
Fostering Deal Flow for Families
The Future's at Stake: New GP financing strategies can be a lifeline for middle-market PE firms
Citywire USA
Special Report: Model Portfolios
Professional Buyer Rising Stars: 20 future faces of manager research
Does the corporate credit market have a CDS problem?
Brand name matters when picking PMs
Rebuilding America: Midterm momentum inspires fresh hope for infrastructure
Finding a new route: CTAs and risk premia offer a third way
Convertibles are back in vogue
The repo market is feeling the pinch
NewsDeeply
Women Want to Save, and Saving Means Success for Microentrepreneurs
'Who Gets to Build the Future?': The Rise of Gender Lens Investing
Gender Wealth Gap Costs the World $160 Trillion
ETF Express
Head of ETFs at NYSE has front seat for ETF growth show
Icons of Infrastructure
Transit Labs Focus on User Experience Tech
The Daily Beast
Are The Feds Blowing This Ponzi Scheme Case?
Financial Times:
Hedge fund survey: Finding five exceptional hedge funds (Commentary)
TPM:
5 Things You May Not Know About Drone Use On U.S. Soil
London Business School:
Lipstick on a pig? Do private equity GPs inflate performance prior to fundraising? – Private Equity Findings Roundtable | Winter 2016
Institutional Investor:
In Bubbles We Trust: A Profile of Jeremy Grantham's GMO
Activist Carl Icahn Sticks to His Guns with Cheniere Bet
Quant Funds Invest Big in Machine Learning
Dan Ariely Seeks to Save Irrational Investors From Themselves
Hedge Funds Smell Blood in the Student Debt Market
Investors Put Emerging Hedge Fund Managers Under the Microscope
Chief Investment Officer Magazine (AI CIO)
Profiles:
Ash Williams, Florida State Board of Administration
Rob Sparling, CIO Dow Chemical
Jim Grossman, CIO Pennsylvania Public School Employees Retirement System (PSERS)
Elizabeth Burton, CIO Hawaii Employees Retirement System
Look Out, Here Come The Grey Swans
Not All Smart Beta Is Created Equal
Hedge Funds Continue Upward Climb With Event Driven Funds Leading The Way
Multi-Asset ETF Portfolio Best Route for Smaller Endowments, Isenberg Professor Says
SuperReturn Live US
Unfair fights: Private equity on the rise

When to get in and out of venture capital

Investing in innovative and uncorrelated private strategies
Opalesque:
Understanding Tail Risk Hedges and Funds:
Part 1 | Part 2 | Part 3 | Part 4 | Part 5 | This series was also featured on SeekingAlpha.com
Ian Bremmer highlights hotspots in a G-zero world
Chris Hentemann: the student loan short trade, mortgages and regulation offer opportunity for credit hedge funds
Regulators look more closely at nonbank lending as hedge funds, investors see opportunity
Metropolis Magazine:
Memory In The 21st Century City (Editing)
A Healthy Return: The Business Case for Well-Being in the Workplace (Editing)
A Healthy Return: The Business Case for Well-Being in the Workplace 2 (Editing)
A Healthy Return: The Business Case for Well-Being in the Workplace 3 (Editing)
A Healthy Return: The Business Case for Well-Being in the Workplace 4 (Editing)
Full Archive – Private Equity Strategies

TechPresident
What's Innovative, and What Isn't, in the Federal Health Insurance Marketplace
On Insurance Exchanges, States Have a Choice: Hurry Up, or Lose Out
How Open Source Might Help the Midwest Recover From Drought
CivSource:
CivSource interviews Richard Dreyfuss on Civic Education in America
CivSource interviews Ian Bremmer: states lead on energy, but jobless recovery rough on many Americans
Utah to accept gold & silver bullion as currency, move highlights broader financial realities in US – Included in Politico's Morning Money
Detroit Ruling Adds To A Growing Playbook For Muni Bankruptcy – Included in The Week's coverage of the ruling here.
Health IT revives old startup battles – patents v. open source
Next City:
Making broadband a right – a lesson for the states?

All Clips:
Leadership For A Networked World:
CFO Of The Future – Cases: Accenture, Jeffrey Campbell, Gannett, Stanley Black & Decker
Creating A Customer Centric Supply Chain – Cases: AB InBev/Keurig, Johnson & Johnson
The Pursuit of Outcomes: (middle sections, case studies)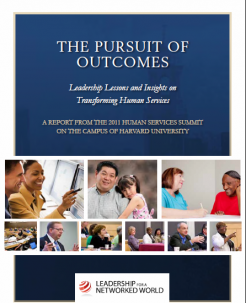 Website Copy/Design:
Retail:
Kassatex (About Us, product copy)
Small Business:
Winding Brook Farm Ponies
Non-profit
Benny's Bodega
Radio (Script/Production):
TV (Script/Production):
BedTime Mattress:

Dallas Poker Boot Camp: